Welcome to The Pint House on Main Street
in Historic Downtown Yuma, AZ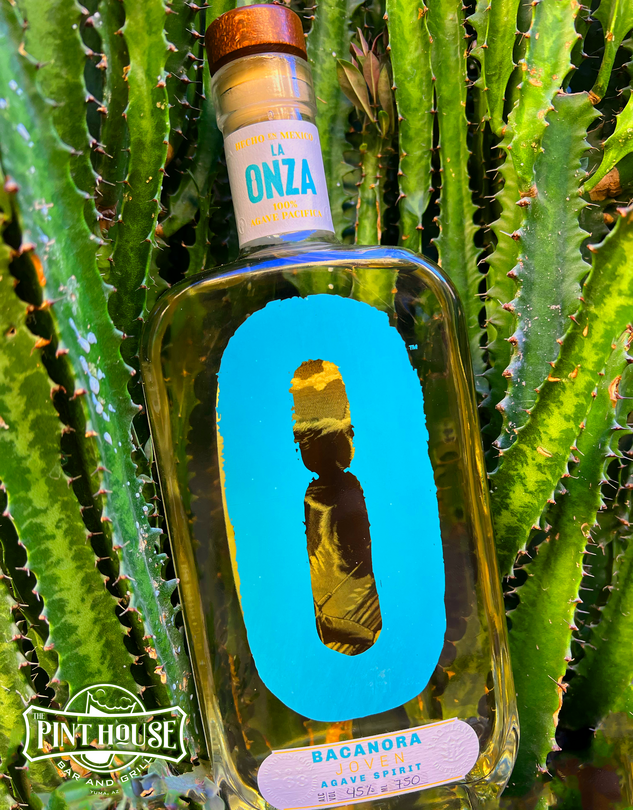 Bacanora is a traditional, yet rare, Mexican spirit strenuously regulated to ensure the complex and singular flavors of agave are showcased, never diluted, and never compromised.
Law demands Bacanora be made from 100% Agave Pacifica ~ Angustifolia Haw ~ and that the final product to have been grown, distilled, and bottled in one of 35 Sonoran municipalities.
Outlawed between 1915 and 1992, Bacanora was assigned a DOM in 2000 and the world was reintroduced to the mother of all agave spirits.
La Onza™ was founded in 2019 by Mark Jessen, a US / Mexican dual citizen with a well-worn footprint in Álamos, Mexico. Mark's great-grandfather Albert Lott was a miner lured from Canada to the "Silver City" in 1852.
In just four years, Mark has developed a multi-tiered and near fully vertical operation with an agave-first mindset that benefits greatly from his decades-long experience in agriculture, strong relationships in the region, and unflinching belief that Bacanora is not simply another agave spirit but the ultimate agave spirit.

Now available at The Pint House Bar & Grill.

Discover The Pint House bar and grill on Main Street in Historic Downtown Yuma, AZ, where we boast an impressive selection of over 50 craft beers on tap, perfectly complemented by our craft cuisine. Whether it's a laid-back lunch, a lively happy hour, a satisfying dinner, or a leisurely Sunday brunch, we're here to cater to your cravings throughout the week. Join us to watch your favorite sporting events in a welcoming ambiance open daily.